2020 UB Women's Conference
We are postponing our in-person conference in Shipshewana, Ind., until 2022. The Covid-19 pandemic has created too many uncertainties regarding health, travel, and other issues—the same issues affecting numerous conferences of all kinds.
We know this will disappoint many of you who have faithfully attended UB women's conferences over the years. We, as a team, are disappointed, too. We love spending time with you! There's something so special when God's daughters gather together.
So, we are not canceling! We believe that God is doing a new thing! We're moving the conference to an online experience so we can connect and be "Together" in a different way.
---
Keynote Speaker: Lissa Litka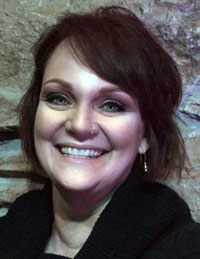 Lissa Litka is an author and speaker, and director of Beauty Will Rise Ministries. She is a staff pastor and counselor at Morning Star UB church in Kokomo, Ind.
Lissa has spoken at many events for women and teens. She has a God-given desire to help women see that their true identity comes from an intimate relationship with Christ, not from society's standards. She transparently shares her life-lessons learned through storytelling, showing how to avoid toxic relationships and survive in the midst of our fast-paced, chaotic lives. She loves taking Bible characters, such as Rahab, and bringing them to life and helping her audiences relate to them on a personal level.
Lissa's 2012 novel, "Masquerade," is a fictional account of her experiences in an abusive relationship. "Abuse, A Story of Hope" is a Bible study written to encourage women who have been or are in an abusive relationship with the hope found only in Christ.
Lissa lives in Indiana with her supportive, loving husband who continually reminds her of the importance of laughter.