2020 UB Women's Conference
Registration is now open for the 2020 UB Women's Conference. This year's conference will be held at the beautiful Blue Gate Garden Inn in Shipshewana, Ind. (where the 2012 conference was held).
Theme: "Together"
Our theme this year is "Together." We will build around Hebrews 10:24, "And let us consider how to stir up one another to love and good works."
Keynote Speaker: Lissa Litka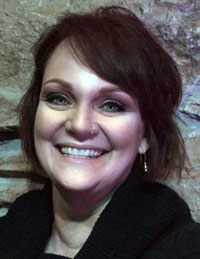 Lissa Litka is an author and speaker, and director of Beauty Will Rise Ministries. The is a staff pastor and counselor at Morning Star UB church in Kokomo, Ind.
Lissa has spoke at many events for women and teens. She has a God-given desire to help women see that their true identity comes from an intimate relationship with Christ, not from society's standards. She transparently shares her life-lessons learned through storytelling, showing how to avoid toxic relationships and survive in the midst of our fast-paced, chaotic lives. She loves taking Bible characters, such as Rahab, and bringing them to life and helping her audiences relate to them on a personal level.
Lissa's 2012 novel, "Masquerade," is a fictional account of her experiences in an abusive relationship. "Abuse, A Story of Hope" is a bible study written to encourage women who have been or are in an abusive relationship with the hope found only in Christ.
Lissa lives in Indiana with her supportive, loving husband who continually reminds her of the importance of laughter. She is a homeschooling mom of three daughters who is constantly realizing the joys, sorrows, pride, and concern that are somehow wrapped up in this thing called motherhood.
Cost
Until July 25
$35 per person until July 25.
Includes conference, activities, some snacks
July 25-August 25
$70 from July 25 to August 25
Registration closes on August 26.
How to Register
You must register for the conference first, and then you'll be able to reserve a room. Follows these steps.
Step 1: Register as an individual or group online
The cost until July 25 is $35 per person. You can use one form per church if you wish, and then pay by check or Paypal. Register using this form.
Step 2: Book Hotel Room
You must register for the conference BEFORE you can reserve a room. Upon registering, you will receive a code and password which you'll need to access our UB Women group rates.
We have a block of 90 rooms at the Blue Gate Garden Inn. There are a limited number in each of the categories below (room size and bed options).
Royal Suite (King bedroom, Queen bed, sleeper sofa)
Mini Suite (King bed, sleeper sofa)
King / Queen
Double Queen
The rate for each room is $105.98 plus tax, per night, for 2 persons; $15 additional per extra person. So, for example, if you have two persons in a room, and they stay both Friday and Saturday nights, the total room cost will be $211.96, plus tax. Adding a third person would require an additional $30 ($15×2 nights).
Rooms come with a full hot breakfast buffet (2 nights required for conference). All rooms are equipped with a mini fridge and microwave.

Procedure for Booking a Room
Put in the dates September 25 to September 27, 2020 using the calendar.
Click on the "Groups" checkbox.
In the field that appears, enter the group code you received upon submitting your registration. (You must register before reserving a room.)
Click on the "Search Availability" button on the right. Rooms and rates available to UB Women will appear.
Select the room you want, and click on the blue "Book Now" button.
OR call the Blue Gate Inn at 800-545-4725 and ask for the UB Women rate.
DEADLINE for securing a room is upon availability until August 25, 2020.